CIDPUSA.org
limbic Encephalitis
by: Dr Imran Khan |
JUNE 29, 2020
Limbic encephalitis
Paraneoplastic limbic encephalitis masquerading as chronic behavioural disturbance in an adolescent girl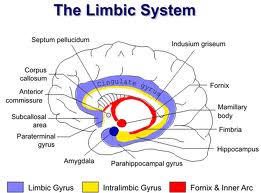 Abstract
Aim:
To describe an unusual but treatable cause of behavioral disturbance in adolescence.
A 15-y-old girl presenting with acute confusion, memory problems and psychotic symptoms following an 18-mo history of change in personality, school failure and running away from home.. Results: . Bilateral ovarian immature teratomas were eventually diagnosed and removed. The rapid improvement in the patient's mental and cognitive functions after corticosteroid treatment and the abnormality shown on the single photon emission computed tomography suggested a diagnosis of paraneoplastic limbic encephalitis.
Paraneoplastic limbic encephalitis associated with bronchogenic carcinoma : a case report.

Wani MA, Dar JA, Khan MA, Rehman A
Department of Neurology, Sher-i-Kashmir Institute of Medical Sciences, Srinagar, 190 011, India.

The occurrence of encephalomyelitic changes in association with carcinoma has been described by several authors, being associated in most of the cases with oat cell carcinoma of the lung. The pathologic changes of extensive nerve cell loss with necrosis, microglial proliferation and perivascular lymphocytic infiltration occur diffusely throughout the brain and spinal cord, but more often predominate in the limbic lobes ('limbic encephalitis').Clinically, patients with limbic encephalitis present with affective changes in personality, selective early memory loss suggestive of korsakoff psychosis, or confusion and hallucinations. In some cases, the initial presentation is an amnesic syndrome. Dementia becomes common as the disorder progresses. We present a case report of this rare condition associated with bronchial malignancy.


A 53 years old man presented with agitated behaviour, drowsiness, irrelevant talking, confusion, hallucinations and loss of memory. Eight days prior to hospital admission, he had multiple generalised tonic clonic seizures and weakness of right side of body, which improved subsequently. There was no significant past medical or family history. He was a smoker and nonalcoholic. Physical examination revealed normal respiratory, cardiovascular or gastrointestinal systems. Patient was conscious, incoherent, agitated talking irrelevant and was dysarthric. He could only recognise his family members and remembered nothing else. He had mild right sided hemipareisis.
Routine blood tests were normal initially, (later on developed anaemia). A chest radiograph demonstrated a mass in the left hilar region . On bronchoscopy, a stenosing growth was seen in left upper apicoposterior segmental bronchous. EEG showed predominant fast beta activity along with excessive slow wave discharges. CT scan was normal. CSF revealed 8 cells/cumm, mostly lymphocytes and no malignant cells. Other CSF parameters including protein, globulin, glucose, chloride and smears were normal. Cranial MRI revealed bilateral symmetrical hyperintensities on T2WI and flair image seen in medial temporal lobes and parahippocampal gyri They were minimally hypointense on T1WI image with no foci of haemorrhages seen in it. The patient's mental state progressively deteriorated for 7 weeks and he later died of aspiration pneumonia.

Although, we do not have pathological confirmation of limbic encephalitis in our patient, the combination of clinical picture, involvement of medial temporal lobes as shown by MRI, EEG abnormality, abnormal chest X-ray and exclusion of other causes made the diagnosis of limbic encephalitis very likely. Limbic encephalitis is usually associated with small cell lung cancer and may occasionally be associated with thymoma,testicular,bladder, colon and kidney malignancyor with Hodgkin's disease.
Limbic encephalitis is characterized by subacute and severe neurological disorder, consisting of mental confusion, memory impairment, cognitive dysfunction, hallucinations, depression, personality changes and sleep disturbances, occurring in varying combinations in more than 90% of patients. Duyckaerts et al and Gascon and Gilles established the correlation between bilateral destruction of limbic neurons, behavioural changes and recent memory deficits in patients with limbic dementia.
Cerebrospinal fluid may be normal or show mild elevation of proteins, pleocytosis and positive oligoclonal bands. MR usually reveals focal involvement of one or both temporal lobes and typical lesions on MRI consist of increased signal on T2WI or atrophy on T1WI in the medial aspect of one or both temporal lobes.EEG is often normal or may show non-specific generalised theta activity depending upon the stage of disease. The present case showed pleocytosis in CSF with abnormal findings on MRI and excessive slow waves in EEG. Anti-Hu antibodies are considered a marker for neurological paraneoplastic syndrome associated with small cell lung cancer but frequency of anti-Hu antibodies varies among different paraneoplastic syndromes. Alamowitch et al were able to find them in only 50% of the patients with limbic encephalitis in their series of 16 patients. Moreover, they found no difference in the clinical and radiological features of the disease between anti-Hu +ve and anti-Hu -ve patients. We were not able to test our patient for anti-Hu status because of the non-availability of facility at our institute.
Although, the remission of various neurological paraneoplastic syndromes is known to follow treatment of primary tumour, the effect on paraneoplastic limbic encephalitis is disappointing, with only one reported case of histologically proven limbic encephalitis associated with testicular carcinoma responding to orchidectomy and chemotherapy. The pathogenesis of limbic encephalitis is not clear but a slow viral infection has been speculated with equal evidence against it. Alternatively, an (autoimmune) immune damage of limbic neurons has been found to be more plausible explanation for paraneoplastic limbic encephalitis.
Autoimmune limbic encephalitisbehavioral disorder

continue to next page of Limbic encephalitis Many kids who got polio drops got sick.
Please read the vaccination story of the girl who lives in Europe (Story 2). The neurologist in her country testified in court that vaccine cannot cause CIDP, pseudo scientist & uninformed.
Read the Indian Vaccine tragedy.Autoimmune limbic encephalitisbehavioral disorder

World Wide Consultation by Internet

Services: About CIDPUSA.ORG We provide alternative information for treatment of autoimmune diseases. This is a 5000 page web site SEE SERVICES LINK