Anti ageing
😏cidpusa.org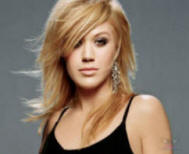 Ageing is caused by inflammation , it has become the most common disease process in the world. Avoid Gluten avoid Carbs.
Food Facts
You need to eat protein everyday!
Choose color fruits and veggies to eat.
Go EAT fish once or twice a month.
Broccoli is excellent food.
Oats are healthy for you.
Yummie yogurt helps the tummy
Guava are great food
Chile pepper good
Whey PROTEIN IS AMONG the best proteins.
You need Omega-3 Either Flax seed, Fish oil or cocunut
Don't Get Bugged Out Bugs cause inflmmation
Learn Handwashing.
Germs lurk in the most unsuspecting places
Launder your gym towel daily
Dip with caution
Cut down on carbs and sweets
Distance yourself from others
Use Vitamin-D to build immunity 5000 units daily sublingual for adults.
Up Your Sex Life
Erection helps you to a longer and healthier lifespan
Sex your way to youthful appearance
Get the sex drive pumping first with exercise
Start your day early in the morning to rev up your sex drive
Lifestyle Basics
Stay slim a little fat is just Ok
Avoid trauma
NO-Multivitamin, multimineral supplementation except-D & sublingula B-12
Fish oil & Omega -3
Say No to Alzheimers with curcumin
Water 5 glasses a day
Use the brain
NO DRINKING alcohol fast ageing
use Olive oil as a sunscreen
Cut Your Cellphone Use
Laugh through life
Maintain social connections
Do not worry about anything
Get a good night of sleep every night
Love your self
Please go to the next page Human Brain
Toxic lipstick
page
😏