Karen Kleiss,
Published: Thursday, July 31

EDMONTON - At first there was nothing suspicious about Michael Berggren's death.

The veteran trucker was making his first run of the morning on Boxing Day 2006. He rumbled out of Hines Creek, lost control of his tandem truck, hit a snowbank and rolled. He wasn't wearing his seat belt and died at the scene.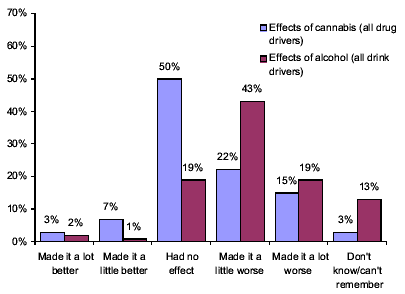 Had the crash happened six months earlier, his widow and four children would have mourned him and believed it to be an accident.
But Alberta's Medical Examiner's office had just changed its policies before his death and started routinely testing dead drivers for drugs.
When the tests came back, chief toxicologist Dr. Graham Jones was puzzled. The powerful tranquilizer in Berggren's blood was exceedingly rare. He knew it wasn't commonly available in Canada or the U.S.
"The red flags went up at that point," Jones said in an interview. "I thought, I have to find out how this drug got into this man's body."
He learned Health Canada had already pulled three herbal concoctions from shelves because they contained a prescription drug, called estazolam, and didn't list it on the label. The drug is regulated because it belongs to a class of potent, addictive sedatives called benzodiazepines, which can cause drowsiness, dizziness and confusion.
Jones contacted Berggren's widow, Tina Miller, and she confirmed her husband had been taking an herbal sleeping aid called Eden Herbal Formulations Serenity II Pills. Jones alerted authorities.
Five months later, Alberta Justice called a fatality inquiry.
There are questions over what role, if any, the drug played in Berggren's death. And how did a rare, powerful sedative come to be in the body of a fit 55-year-old northern Alberta health nut, who was planning to teach his grandchildren how to ski the day he died?
Jones discovered the pills Berggren was taking came from a store in Calgary.
Four months after the fatal crash, Health Canada issued an advisory that said the pills were sold at the Evergreen Acupuncture Clinic.
The clinic had also been responsible for distributing Sleep Ease dietary supplements, which Health Canada pulled off its shelves weeks before Berggren's death because they, too, contained estazolam.
Two more products, Sleepees and Sleep Well, had been recalled from other stores for the same reason.
Health Canada said nothing more about the source of the drugs. But according to a CTV W5 investigation earlier this year, all four products came from a single supplier in Richmond, B.C.
It wasn't the first time a B.C. company was the source of hidden pharmaceuticals. In 1998, the United States Food and Drug Administration warned consumers not to purchase or consume a product known as Sleeping Buddha, which also contained estazolam.
The FDA had traced the drug to a company in Burnaby, B.C.
Like Health Canada, the FDA warned of possible health risks and went further: "Because this product is a sedative, it poses a special risk to consumers who take the drug while driving," it said.
At least two of the herbal products -- Sleeping Buddha and Sleep Well -- were made in China and not permitted for sale in Canada.
What truck drivers think drugs do to their driving.
The simplest treatment for any neuropathy or CIDP is a gluten free diet, 30-40 % disease for reversal. See our celiac section of cidpusa website. We provide cures for ailing humanity.