Search CIDPUSA WEBSITE
Baby Cosmetics Johnson & Johnson Contain Toxic Levels Of Phthalates
Cleaning supplies at home are Toxic
Baby Cosmetics Contain Toxic Levels Of
Phthalates
February 4 2008 - Baby products such as powders, shampoos and lotions that are used to keep infants clean have been found to contain very high levels of hormone-altering toxic chemicals. Our children are growing up in a toxic environment. continued below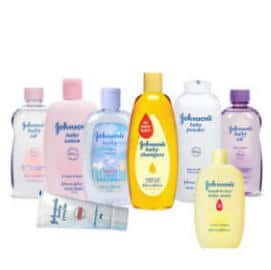 Johnson & Johnson has toxic chemicals which cause hormone imbalance.
Evaluate Ingredients Before You Buy
The issue of potential toxins lurking in shampoos, soaps, lotions and other personal care products is a serious one, as your skin readily absorbs these chemicals, allowing them directly into your blood stream. When absorbed, they can actually do more harm than if you were to swallow them.
continued below
Results of a study find that babies who were exposed to these products had 4 times the blood levels of phthalates than their parents who did not use the products previously.
The study was performed on babies living in Los Angeles and 2 other cities, and concludes that the fact that babies are being exposed to dangerous hormone-altering chemicals may have reproductive effects.
Dr. Sheela Sathyanarayana of the University of Washingtons Department of Pediatrics, the leader of the study states that their findings indicate that in most cases dangerous chemicals found in baby products gain access to the baby through the skin.
The research found that as the use of baby cosmetics rose, the levels of phthalate in infants also rose.
"Phthalate exposure is widespread and variable in infants. We found that mothers reported use of infant lotion, infant powder and shampoo was significantly associated with . . . urinary concentrations," the scientists wrote in the new study.
The study is being published today in the medical journal Pediatrics.
Momlogic spoke to a Victorias Secret spokeswoman who had the following to say: Millions of women love Victorias Secret bras. We have strict quality controls around our products, and we do not use formaldehyde in our bras. Customer safety and satisfaction are always our primary concerns, and we take very seriously any issues our customers may have with our
products.
General Shopping Guidelines
Some general guidelines to keep in mind when purchasing personal care products include:

Look for the genuine USDA Organic Seal.
If you cant pronounce it, you probably dont want to put it on your body. Ask yourself, "Would I eat this?"
Look for products that are fragrance-free. One

artificial fragrance

can contain hundreds-even thousands-of chemicals, and fragrances are a major cause of allergic reactions.
Pay attention to the order in which the ingredients are listed. Manufacturers are required to list ingredients in descending order by volume, meaning the first few ingredients are the most prominent. If calendula extract is the last ingredient in a long list, your calendula body wash isnt very natural.
Stick to the basics. Do you really need 10 products to prepare for your day? Simplify your life and rescue your bank account by reducing the total number of products you Buy products that come in glass bottles rather than plastic, since chemicals can leach out of plastics and into the contents.Bisphenol A (BPA)is a serious concern; make sure any plastic container is BPA free.
Look for products that are made by companies that are earth-friendly, animal-friendly and committed to organic and sustainable business practices.
SOURCE : CIDPUSA. Johnson & Johnson
So to help women CIDPUSA has put together a guide for you to survive in this contaminated world.