CIDPUSA.ORG
Bitter Melon health Benifits CIDPUSA.ORG
Search CIDPUSA WEBSITE
MIRACULOUS RECOVERY OF ITP PATIENT WITHOUT SPLEEN REMOVAL
Purpura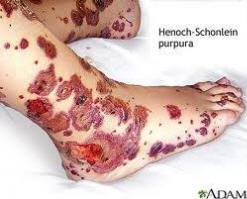 Health - By Kok Kuan on October 5, 2009 at 12:00 AM


My sister had ITP beginning of year 2009. Her platelet count is now stable and maintains above 200k for the past 5 months.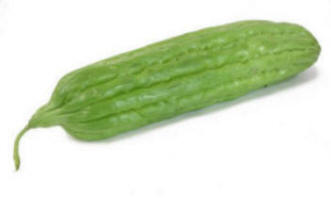 A bitter gourd- taken from grocery store reverses ITP. Normalises Platelets
First,prepare 2 small bitter gourds, 2 tea spoons of honey and1 tea spoon of mineral water. Remember to use small bitter gourd, not the big and long type. I will advice you to get an organic bitter gourd because the organic type is notas bitteras thegeneric ones. That is, unless you like the taste of bitterness.
Then, slice it into half and use a spoon to dig the seeds out. You will have a shape like a boat.
After that, cut it intomany thin slices and put it into a cup. Put 2 tea spoons of honey and 1 tea spoon of mineral water into the same cup. Stir it well and make sure it is well mixed.
When done, the mixture is ready to be blended. Thebitter gourd juice is ready to be served.

It will not be easy to drink it as it is very bitter. I drank it before and I know the taste.
To all ITP patients, my sister who had ITP drank this twice a day for 4 months till today. Her platelet count is maintaining at 200K and above without fail. I hope this recipe can help any of you who has a relative or friend with ITP. God bless.
Any questions please feel free to leave a comment.
Spleen
The first person with prostate cancer was a father of a doctor, the son brought him after a Australian friend who had AIDS was fully helped by , without any AIDS drugs. This simple AIDS treatment is explained in our e-book and eliminates all virus and bacteria by zapper. The father of this doctor was told by a cancer hospital that there was no hope of survival.
This man after two days of treatment with vitamin-D, doxycycline and a electronic pulser told us he was healed and the doctor called us it is a miracle his father has no problems.
This boy from India called and had no money with a simple vitamin (B-12) I asked him eto take, he called back and his ITP was resolved.
Another family from India called and their mother had ITP the mother has fully recovered from ITP.
The patient with Morgellons this page after suffering from 20 years was reversed by a month of our electronic pulsar treatment at home.
The knowledge is at your fingertips. Call upon God and God guides there are many ways to heal.
Home page autoimmune diseases
Diagnosis of autoimmune disease
Treatment of autoimmune disease
Pathology of autoimmune disease
Women Heart diet
Women Disease
Fibromyalgia
IVIG in autoimmune disease
Diet anti-inflammatory
Burning Feet Home
Services Page
Hepatitis
Autoimmune diseases
Prognosis
Bible healing
Pemphagoid
ACV
Coconut oil Benefits
Vitamin E Guide
Vitamin -E deficiency
B-12 deficiency

Styled on Tablets and Up
Styled on Desktop Only
Resize browser to see how styles change according to browser width.