Spinal Touch Therapy
Corrects Posture, Detoxifies, Restores Health
Susanna Terry RSHom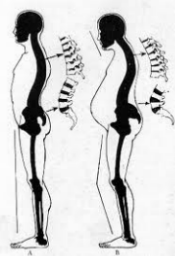 Spinal Touch is a unique approach to assess postural distortion in the spine, pelvis, shoulders and throughout the rest of the body.
The treatment is dynamic and yet gentle, involving no "bone cracking" or twisting. There are no contraindications for Spinal Touch and it is suitable for all ages and conditions. It is excellent for pregnant women and children.
This "light-touch" treatment has been practised in the USA since the 1920's, and in the UK since the 1980's. It was originally developed by an American structural engineer, chiropractor and healer Dr J Hurley. He applied his knowledge of structural balance and engineering laws of leverage to the living human organism. Hurley and his wife and colleague Helen, successfully treated a lot of patients with this technique some of which had not responded previously to any other form of treatment.

It is well known that bad posture can trigger various complaints with backpain being probably the most common. What is perhaps less commonly understood is the alignment of the spine to the force of gravity has an effect on general health as well. This is one of the main premises of Spinal Touch.
From the holistic point of view the signs and symptoms of disease are considered to be characteristic expressions of the organismís own effort to bring itself back to health. As well as indicating that the system is out of sync with natureís underlying laws, they also offer guidance as to the way back to health if heeded and responded to appropriately.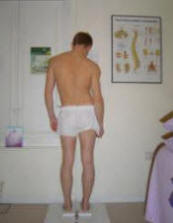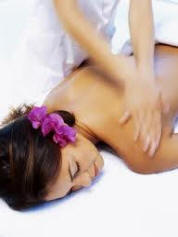 Muscular Tension and Acidity
Most people who have experienced a good massage know that the stresses of everyday life, both physical and emotional, can cause excess tension to build up and be held in muscle tissue. This is due to a decrease in the pH of the body (acidosis) resulting from an incomplete breakdown of glucose and glycogen which is continuously used by the body to produce energy. Left unattended, this tension in turn distorts posture and throws the body out of balance. It is in this situation that the unique therapy of Spinal Touch can help. It is based on the idea that the body can be guided to realign itself with its centre of gravity so that the skeletal structure will duly begin to move back to normal. This in turn can have the effect of optimising all the functions of the body so as to bring about a general restoration of health.
The Treatment
The treatment involves a series of very light and precise " rub outs" over the postural muscles beginning at the buttocks and working up to the cranial base. At the same time the centre of gravity is directed to its correct position. Such a treatment is usually a very relaxing experience and some people fall asleep. During the session the body is guided to correct posture while it facilitates the removal of acids and tension found in the muscle tissue.
With Spinal Touch, we specifically aim to interpret postural changes as deviations from true alignment to gravity. A precise observation of these postural changes guides the practitioner as to what is needed to facilitate realignment. Treatment is then given on the basis that appropriate adjustment made at a point of sufficiently key significance can have therapeutic ramifications throughout the whole system. As adjustment is no more than a cue for the system to restore balance itself there is no need for any forcefulness.
Who can Spinal Touch help?
Although it is best known for helping with back ailments and associated disorders, Spinal Touch can be of benefit in a far wider range of conditions. It is especially effective in conditions which are stress-related.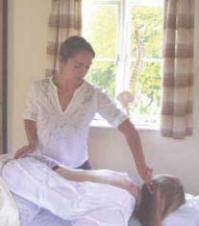 Conditions which have been helped by Spinal Touch include: ankylosing spondylitis, anxiety, arthritis, asthma, back pain, balance problems, digestive problems, fatigue, frozen shoulder, headache, infertility, insomnia, jaw problems, joint pain, kyphosis, lordosis, low energy and fatigue, lumbago, menstrual problems, migraine, multiple sclerosis, neck pain, pins and needles, problems during and after pregnancy, recurrent infections, repetitive strain injury, scoliosis, sciatica, sinus problems, sports injuries, tennis elbow, tension, visual disturbances, whiplash injury.
It is strongly recommended that patients after the treatment drink daily 2-3 litres of water to help the body get rid of any toxins that have accumulated in the system.
Avoidance of any big stress is also helpful. For those who face more serious health challenges an alkalising programme is recommended to balance the pH in the blood. This will also have the effect of cleansing not only the alimentary canal but also the metabolism as a whole, of any acid residues that have accumulated.