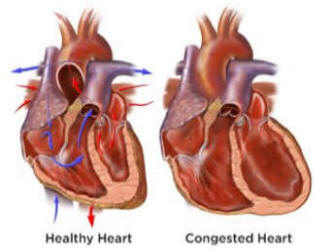 Welcome to the prognosis page of CIDPUSA
Prognosis of autoimmune diseases is excellent if promptly treated . These diseases come in cycles (remits and relapses) or (waxes and wanes). So each cycle has to be hit hard with treatment. If the cycling is stopped then full recovery is possible.
I have seen complete cure of Fibromyalgia, CIDP, arthritis, vasculitis, SLE, Alzheimers , SLE and many more.
The human body is a full regenerative machine. It is capable of complete healing. See how President Regan healed and cured his cancer.
It is very important to deal with the emotional state of the patient and look into spiritual matters like fear to achieve complete healing.
Research was done by Dr Brown in the NIH to reverse arthritis by antibiotics. A great autoimmune disease called rheumatic fever does not exist because its been eradicated by treating strep infections in children by antibiotics. Antibiotics are a cornerstone of rapid treatment of autoimmune diseases.
Guilliane Barre Syndrome, Kawasakie, and Takayasu are easily fully recovered. One of my patient with Narcolepsy has fully recovered and is on no treatment and happily married.
I was hearing a lecture from the worlds president on Epilepsy, who said he was frustrated as he had worked all his life in epilepsy and did not know what caused epilepsy not knew its treatment. That is when I raised my hand and answered that epilepsy is caused by autoimmune reactions and IVIg is a excellent treatment. I got a nod of agreement from him. I have treated epilepsy patients with Turmeric with complete improvement similar results with the hulda clark zapper.
Pemphigus is easily reversible and so is Multiple sclerosis and Myasthenia.
---