treatment of disease by alternatives read our e-book
Special Google Health Search
The Healing Powers
of Olive Oil

Lose weight . . . Lower cholesterol and blood pressure . . .
Prevent heart disease and cancer . . . and much, much more.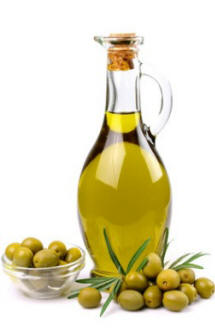 In Italy olive oil always has been an integral part of the culture. But Italians also have long known of its health benefits and healing properties. Whether the problem is a case of sunburn, persistent earaches, or dry hair, Italians traditionally have turned to olive oil.
Now, new research highlighting the healing qualities of extra virgin olive oil not only confirms these uses but also reveals even more beneficial effects from its use.
Whether a malady is heart disease, diabetes, digestion, or age-related deterioration, olive oil has been shown to be beneficial in its prevention and treatment.
In this book, The Healing Powers of Olive Oil, author Cal Orey has consulted top doctors, nutritionists, olive oil producers, and chefs, bringing together all you'll ever need to know about the healing powers of this liquid gold and showing you how to start improving your health right away!
Lower your risk of heart disease and cancer
Enhance your immune system
Prevent cancer
Stave off diabetes
Fight fat
Help turn back the clock on aging
Add years to your life
Fight infections
Soothe inflammation
Ward off arthritis
Stop pain
Deter memory loss
Help beat osteoporosis
One tablespoon of olive oil has the power to wipe out the cholesterol-raising effects of two eggs. You can take years off your biological age by changing your diet and lifestyle — and olive oil can play a vital role.

Olive oil also is considered one of the most popular folk remedies. Olive oil r 30 amazing folk remedies where olive oil plays a key role, including:

Beating bladder infections
Helping heal skin burns naturally
Curing coughs
Easing constipation
Curing dandruff
Relieving diaper rash
And much, much more . . .improving memory, vibrant skin, reduces arthritis

Olive oil has been praised by leading health experts as one of Mother Nature's most healthful fats. And now, olive oil is making news worldwide and is here to stay in homes, restaurants, and even fast-food chains!

People from all walks of life, including some olive oil pioneers and contemporary medical experts, believe olive oil helps fight body fat, keeps blood pressure down, and combats heart disease. It's also known to help relieve colds and maintain healthy skin.

Jean Carper, a leading authority on health and nutrition, points out that new Italian research finds olive oil contains antioxidants similar to those found in tea and red wine that fight heart disease, including LDL cholesterol's ability to clog arteries.